Precedent Energy Services Inc. is an American registered company in Houston, Texas with the manufacturing plant and after sales services center located in Guanghan, Sichuan Province PRC. The company utilizes advanced American design, engineering, and machining technology as well as metal to metal seal technology to manufacture first class API 6A and 16C products for the oil and gas industry.
Precedent Energy Services manufactures severe service HPHT (High Pressure & High Temperature) and high H2S content drilling and production equipment using the highest grade sealing components sourced from the USA. We also provide custom designed products as per specific requirements set by our clients. The products are distributed through a global distribution network in Asia, the Middle East, and the Americas. We have maintained a minimum inventory of standard/common products and spare parts to meet customers' urgent needs. And we'll supplement the inventory periodically to maintain the minimum quantity once the products or spare parts were sold.

Our main products include: wellhead and Christmas trees, choke and kill manifold, well-testing manifold, production manifold, wellhead safety control system, downhole tools, etc. Metal to metal seal products include: gate valve, choke valve, SSV, SCSSV, tubing head, casing head, hangers, hydraulic or pneumatic actuators and other products in accordance with API and NACE MR01-75 standards. In addition, we provide equipment rental and repair services to complement our equipment product lines.

Prompt response to queries and customer satisfaction by providing quality products with on time delivery is our goal. Please contact us for any 6A and 16C product needs you may have.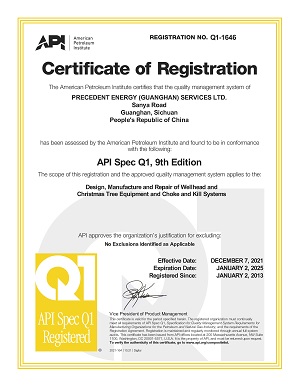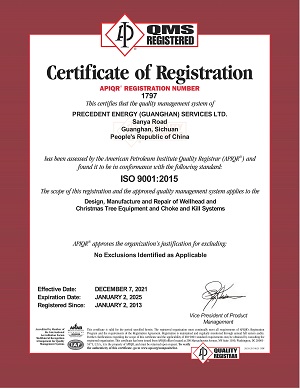 API 6A API 16C